Character: Aradia Megido
Fandom: Homestuck
Reason for Being Hated: Biggest reason for being hated is accusations that she's "boring." But people also say she's "creepy" and "depressing", among accusations of her being rude, annoying or useless.
Are we even talking about the same Aradia here? I think not.
She's Boring!
Aradia is so aggressively not-boring that I can't even fit the many reasons why in here! But I will try. 
I believe most people who say this are getting it from the way she speaks when she's dead. Even the characters, her friends, comment on how much she has changed, on how she's relentlessly depressing and boring to speak with. She's vacant, cold and speaks about unnerving subjects with ease. Creepy and boring, right? Wrong.
A quote from her wiki which sums this up,"She reacts ambivalently to most everything. She refuses to allow herself to acknowledge that she has emotions because it makes her feel safe to feel nothing.  If she feels nothing, then she can feel no emotional pain." 
She was never boring. If anything, she was, at this time, a very strong metaphor for Depression.
Before she died, she was chipper, strong-willed and adventurous. You learn this very quickly. as you read through her story. When she goes God-Tier we see this side of her like never before. She's excited, she's fascinated and she's determined to stay alive and help as many as she can. And this has always been the real Aradia. 
She's quirky and has some of the funniest pesterlogs and her personality and sense of humor change so much that it's impossible to pin her down. And come on, she made Rose use an emoticon. That's got to be worth something.
If you still genuinely believe she's boring, you might need to re-read some parts.
She's Creepy!
Well, sort of. Karkat even said that she was too 'spooky' for him to go and talk to her. Later, when she's God-Tier she makes a lot of uncomfortable statements and told some jokes that were pretty much lost on everyone. She even became a small meme for awhile, with her discomforting chesire grin. But is Aradia really creepy? 
I don't believe so. After hearing the voices of the dead for so long, and even dying so many times, she just became comfortable with death. She even says so herself. Death doesn't bother her, though she would like to stay alive, and it intrigues her. At one point, she mentioned she wanted to see chaos and that's the only reason she was sticking around at the time.
But Aradia is not the only example of 'creepy'. Tavros participates in a lot of disturbing behaviors, as well as Equius, Vriska, Feferi and Nepeta. I believe it's just Troll culture, to be violent, depraved or socially awkward. In fact, even some Humans are creepy. Dave collects dead things, Rose has an obsession with horrific Lovecraftian lore, etc, etc.
So is Aradia creepy? Yeah, probably. But so is everyone else. Don't use it as an excuse to hate her, because it makes zero sense.


She's Useless!
Try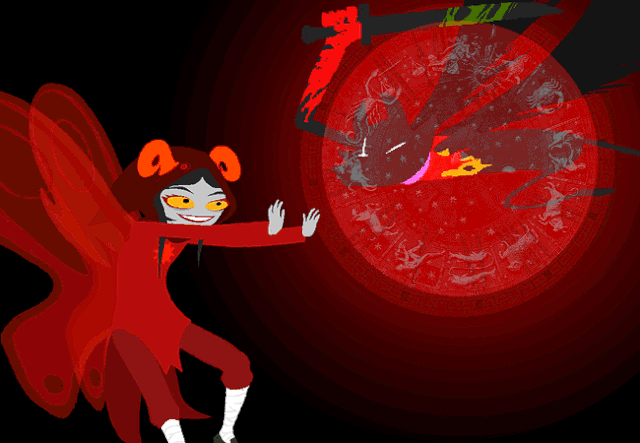 that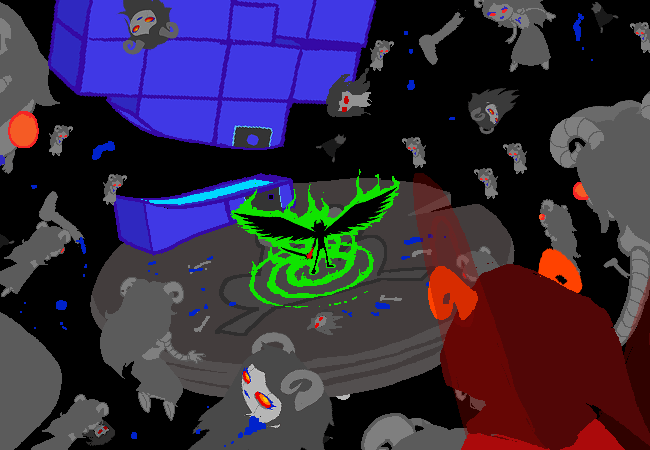 again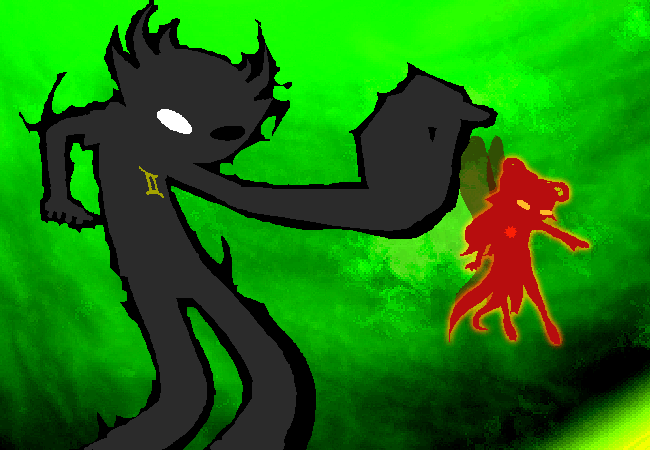 She does her best to help, whenever she can, putting herself at risk more than once. She's not useless, and if it weren't for her, no one would have lived past their introductions.
tl;dr: Aradia is useful, eccentric, clever, powerful and extremely optimistic for someone who's been through as much as she has. 
Anonymous said: To be honest, I don't think Levi would really count as "controversial" since he's usually the fan favorite. He was even voted most popular character of the series. I mean, I can kinda understand why the main trio of the series is on here because they actually get "hate". While Levi is usually left alone.
Character Name: Levi
Fandom: Attack on Titan
Reasons for being hated: A Gary-Stu, beat Eren in the courtroom, heartless, sadistic, abusive; especially towards the younger charcaters, [Spoilers] Made his new squad out of Eren's remaining friends to manipulate him
Defense from submitter: A gary-stu would indicate that Levi is perfect and makes no mistakes. Yes Levi is Humanitie's Strongest, but Levi is full of flaws; something that I think makes him very human. The courtroom scene is one people hate on Levi for even to this day, something that I find very frustrating. Do you remember the circumstances of that scene? Eren was literally about to be shot in the head! It was completely staged in order to bluff the MP, to scare them into thinking that Levi is the only one who can control Eren. It wasn't even his idea, but Erwin's! Levi has also apologized for it and has never acted violently towards him since. In fact, he actually gives Eren quite a lot of calm lectures when he wants to teach him something. Also, abusive and sadistic?! The same man who held a dying man's hand and comforted him, the same man who congratulated Connie on how hard he had worked, the same man who stood between Eren and HIS OWN SQUAD and protected Eren when he accidentally transformed, the same man who tried to comfort Eren after the death of his own squad and reassured him that it wasn't his fault, the same man who; like everyone else in the Survey Corps, has offered up his heart and soul in the hopes of helping humanity in any way possible; THIS IS SADISTIC AND ABUSIVE?!!! Let me also point you all a wonderful meta that will give some more insight:http://leviebooks.tumblr.com/post/61443939016#note-container
And lets not forget how morally ambiguous AOT is. Levi does what he can so humanity can move forward; and he has stated that yes, he will get his hands dirty for that cause if the need arises. It's not just him; Hanji, Erwin, even Eren, Armin and Mikasa follow the idea of "The ends justify the means". And they are not scared to employ it. There is also no place for hesiation or insubordination in any army, be it fictional or real life. It doesn't matter if these characters are only in their teens; they are soldiers, legal adults, and will NOT be babied. Levi scaring Historia was not a "good" action. But it is the military, actions like that ARE taken in real life armies; it should not have been surprising.
As for the whole "making his new squad out of Eren's friends" fiasco, quite a lot of the (misplaced) rage actually came from a mistranslation: http://hime1999.tumblr.com/post/66329839779/snk-ch-51-spoilers-one-of-my-biggest-petpeeves; and also, http://jochai.tumblr.com/post/66547465130/love-hob-can-we-talk-about-this-panel-of-chapter-51. "But it'll bring back bad memories!!!!"; well duh, it'll bring back memories no matter who he picks. And really, at that point in the manga, Eren has just come back from being kidnapped and nearly seeing every he loves die right in front of him. Also taking into account that they are in the freaking SCOUTING LEGION and are in danger of dying nearly everyday anyway; do you really think ANY OF THEM want to seperated again at this point? Do you think Eren wants to be surrounded again by people who don't blatantly don't trust him right now? Don't you think that maye, all of them being together will create a stronger support system for all of them?! Some other very good points are also brought up here: http://hime1999.tumblr.com/post/66517877621/thoughts-on-ch-51
I end my rant here hoping that someday rampant Levi mischaracterization will stop.
http://img3.wikia.nocookie.net/__cb20130602111553/shingekinokyojin/images/5/5d/Levi_in_anime.png