Anonymous asked: Hey, I'm the person who submitted the Sandy Cheeks character to this blog. It's still in the queue apparently, but I forgot one important reason. I know your policy against editing posts, but I was wondering what I should do or if I should just submit a new post entirely? Thank you for your time, and I'm very sorry for the inconvenience.
I can edit it real quickly. That policy is for stuff that's already been posted, not stuff that's still in the queue :)
When you get over your hatred of a character
lesbianmagari asked: I love your blog. I find it funny when some people basically love a character just because they think the character is good-looking (hot). What about you? What are your thoughts on when some people basically like a character for the characters looks?
Thanks! And I think it's quite funny, especially when that character turns out to be a jerk.
Anonymous asked: Has Sansa Stark been submitted yet?
Yes, sir! All 13!
I hope the mod of this blog doesn't mind me defending multiple versions of the same Character seeing as the reasons are the same or similar.
Fandoms by nature are unpleasable. So with 50 years worth of content whovians have plenty to piss and moan about, be it episodes, writers, actors or characters. If you are a whovian think of your favourite from that list. Someone else will say that is the worst. Yes, even that one.
The 11th Doctor was submitted here and it got me thinking, you could say most of that about any of the Doctors. So rather than do multiple defences, I'll do one cover the common complains about The Doctor.
Sit down kids, this might take a while.
Anonymous asked: Has Mary Morstan been submitted? She gets a lot of hate from Sherlock fans.
Not yet
My lord why is he on here. I thought my defending days were over.. Anyway lets get it rolling
Annoying - Yes he was slightly annoying, like any other insurance agent! HOWEVER. I only see this as an opinion.
Stalks you till you buy Insurance - Okay. I might have to agree on this, but when the time comes, we all need to have insurance! 
Won't take "No" for an answer - Of course he won't take a no, this is like real life, where we HAVE to buy insurance, and this insurance is good, sure he only gives you 100 bells when you get stung by bees but, its still really good!

Wastes your time by blabbering on about his insurance when you talk to him - Well we need the information about the insurance don't we?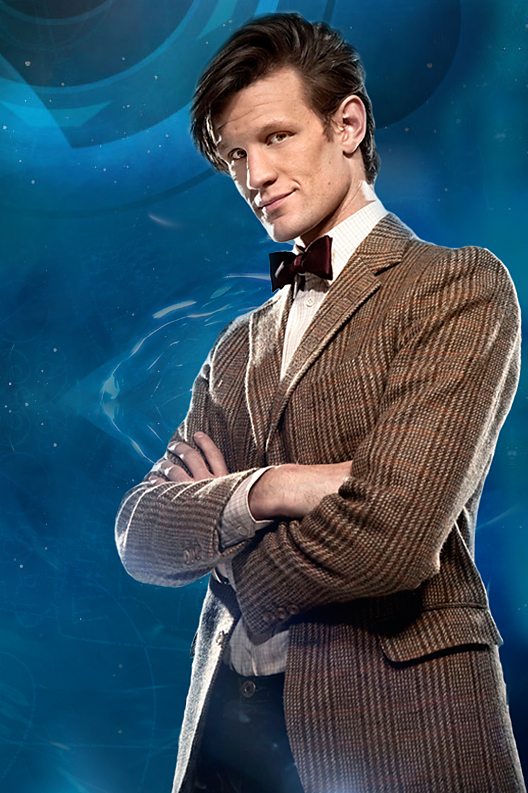 He's my Doctor, and when I saw him I wanted to defend him but didn't at that time-I'm actually shocked no one defend him yet he does have lots of fans.
Replacing the tenth doctor, not being ten 

I do understand being upset once you favorite character leaves-but at least try to get to know the new one kay?
Also DOCTORS REPLACING OTHER DOCTORS HAPPENS ALL THE TIME, the show started in 1963 and is still on today-I think it's a bit childish to always hate the new doctor by now.
not as good as ten or the past doctors 
And that is your oponion I do respect that, but personally I think he's plays a great Doctor, he's so childlike but it's mostly a front for how much he is sad and hates himself, he still can be really dark if he feels like he needs to, and desptie being so old he still has that zest for life, he's just really funny and stil really kind-but you still know he's the Doctor well if you ask me.
Anonymous asked: Hello, this is the person who submitted Lavender Brown, and I just wanted to clear a few things up. I didn't list her race change in my submission because that is not a reason that people hate the character. The controversy surrounding her race has nothing to do with the character and everything to do with the movies/casting of them. When I hear people complain about Lavender herself, it's for all the reasons I submitted. Her race change is always a critique of the movies (which is legit).
What, no defenders for Spitfire? Alright, fine, here goes. And I quote:
"
Lying: As shown in both Wonderbolts Academy and Rainbow Falls, Spitfire is extremely results-oriented. She is very focused on winning, to the point that she seems to be unaware of the consequences or how her actions might affect others. But, as demonstrated in both episodes, when these problems are brought to her attention, she is quick to rectify them. In other words, it's a character flaw, and how dare she have character flaws?
Design: Personally, I don't think Spitfire's design is the best in the show, either. But it works for her, because of her name and presumably her personality. Her mane definitely gives the impression of fire, if nothing else.
'Bland' Personality: No, Spitfire doesn't get much development or depth, but let's keep something in mind here: She's only had a major role in two episodes, and in both of those, she was a supporting character for Rainbow Dash. She wasn't the main focus, so it's a bit much to expect her to be given a lot of development, and any side character sharing the spotlight with one of the most energetic and outspoken (not to mention main) characters in the show is going to seem very bland by comparison.
New Voice: Now, I'm not a fan of Spitfire's second voice either. I think it's too young-sounding and clashes with her previous image as a very experienced veteran of flying. But that's just my opinion, and that's the thing: It's a purely subjective matter. Besides which, I can think of a defense or two for the younger-sounding voice. Before Rainbow Dash actually met her on a personal level, Spitfire was mostly seen in an idealized light, with none of her flaws showing through. The younger voice goes with what we now know of her personality, the impulsiveness and tunnel vision resulting from her drive to win. In other words, she's a lot like Rainbow Dash, who also has a young-sounding voice. Other people may not like it for different reasons, but that at least answers those who dislike it for the reason I do.
Anonymous asked: Ok, so it looks like tumblr might have ate my previous submit. Character: Chibiusa/Sailor Chibi Moon; Fandom: Sailor Moon; Reason for Being Hated: Annoying, takes up too much screen time, doesn't act decent towards to mom (Usagi Tsukino/Sailor Moon), her theme color is pink, is considered the weakest senshi/sailor soldier, she likes Mamoru/Tuxedo Mask, she has red eyes therefore she's evil (yes, people really hate her for that), her hairstyle is weird.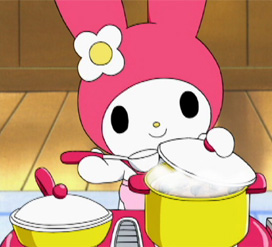 Annoying:
How is My Melody annoying?! She's adorable! I don't see anything annoying about her!
She was/is mean to Kuromi:
Okay, how the heck in a way is she mean to Kuromi! It was just an accident for crying out loud! She doesn't know what she's doing! She was never mean to her!
Ruins Kuromi's life:
How did she ruin Kuromi's life?! She didn't mean to make Kuromi get mad! My Melody is just innocent! Like I said, she doesn't know what she's doing!
A pushover, a showoff:
How in a way is My Melody a pushover and a showoff?! I don't see her being a pushover and a showoff!
Gets in the way of Kuromi/Hiiragi:
Really? You guys are gonna hate a character for getting in the way of a couple?! My Melody is only interested in Bunny-Eared Mask(Usamimi Kamen)! She never had a crush on Hiiragi himself! Just Bunny-Eared Mask(Usamimi Kamen)!
Too nice:
And yet the original submitter said she was/is mean to Kuromi… Make up your mind! That's what My Melody's personality is supposed to be! Her personality is supposed to be too nice and never mean! If you guys want her to be tough, then make up a show about it! Also, if you stomp on one of My Melody's flowers, she'll cry! Which isn't nice!
Too childish:
Why the heck are you guys gonna complain about her being childish! I don't see her being childish at all! She's supposed to be innocent like all cute characters are supposed to be!
Annoying voice:
Whoa, whoa, whoa! Hold the phone! Her voice isn't annoying! Her voice is adorable! I always found her voice adorable! I don't find her voice to be annoying at all!
From a submitter:
I wish to submit a defense for The King and Queen of Arendelle from Frozen. New to this so it may not be as good as others but anyways

Bad Parents. If they tried to teach Elsa to control her powers than none of the problems between the sisters would have happened.

I'm putting these all together because both are connected. Other than the fact that they tell Elsa to try and isolate herself from others and hide her powers, they don't seem like bad parents at all. Then again we barely know them since they are killed within the first five minutes of the film. Actually now that I think about it the mother doesn't have any lines and could easily be removed and it wouldn't affect a thing in the movie, but this is a different topic. 

They don't seem like bad people because from what we do know about them, which is:

a. they are a king and queen. Running a country is not easy, so they can't always be there for their children.
b. They rushed to the trolls to save their daughters life when they saw she was badly hurt meaning they care deeply about her.
c. We see them being with Elsa trying to comfort her and help her with her powers. 

Which brings me to the my next point, they don't know how to handle what Elsa is going through. It's stated that this is something she's born with, not cursed or anything, and with the way everyone else called her a monster when her powers were revealed, this means what she has is very rare or unheard of. These parents don't know what to do because no one except some trolls who probably didn't know how to control Elsa's powers (treating is one thing but how to prevent events like this from happening again is another). 

Admittedly, yeah if they were told Elsa needed to love and control her emotions and all that there wouldn't be a movie, but every movie has it's flaws and plot holes and Frozen is no different except that it has few and hides them with many good parts.